Accommodation at
The Bee Barn
Discover a sustainable jewel nestled on the shores of picturesque Lough Sheelin – Ard Locha, where nature's beauty and modern living come together to create a truly enchanting experience.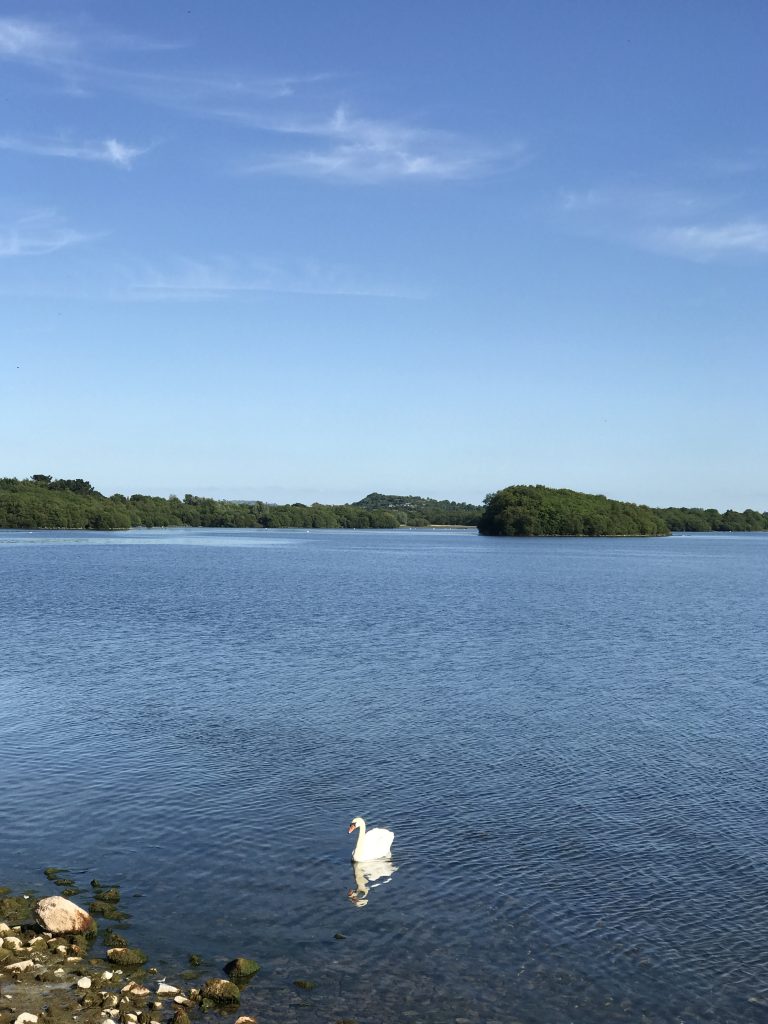 Overlooking the magnificent scenery of Lough Sheelin, this luxurious apartment offers you the chance to immerse yourself in tranquility while enjoying all the modern amenities you desire.
Embrace Nature's Beauty
Wake up to the awe-inspiring views of Lough Sheelin from your terrace, where each morning paints a new masterpiece across the horizon. Take a leisurely stroll on the grounds and immerse yourself in the serene surroundings that bring a sense of peace and rejuvenation.
Your Private Sanctuary Awaits
Step into comfort and style as you enter this beautifully appointed 1-bedroom apartment. The spacious living room, adorned with a flat-screen TV and a cozy fireplace, invites you to unwind after a day of exploration. The kitchen is eqquiped with an oven and microwave for your convenience. Fresh towels and soft bed linen are thoughtfully provided for your comfort.
Stay Connected
Stay connected with complimentary high-speed WiF. Your privacy is respected, as this property is a non-smoking zone, promoting a healthy and clean living environment.
Explore
Ard Locha provides a peaceful escape while adventure awaits just a short distance away. Discover the fascinating history of Loughcrew Historical Gardens & Visitor Centre, located just 22 km away. If you're interested in tracing your roots, the Cavan Genealogy Centre is within easy reach at 25 km. Ard Locha is located 99 km away from Dublin Airport.
Escape to Ard Locha – Lake View Apartment:
Indulge in an unparalleled experience where luxury meets nature, and memories are crafted amidst the breathtaking beauty of Lough Sheelin. Book your stay at Ard Locha today and seize the opportunity to bask in the splendor of this extraordinary lake view retreat.